Playlist pro tvůj Fajn večer!
Zaujal Tě nějaký song z našeho večerního playlistu?
Songy z Fajn večera!
Každý všední den v čase 19-21h ti servírujeme ty největší pecky v rubrice Fajn večer. Jsou to ideální songy pro letní večery. K bazénu, grilování s přáteli, nebo na večerní chill.
Tenhle playlist osvěží tvoje léto.  Jsou to zkrátka 2 hodiny muziky na který si můžeš pěkně trsnout. 
A NAVÍC BEZ ZBYTEČNÉHO MLUVENÍ!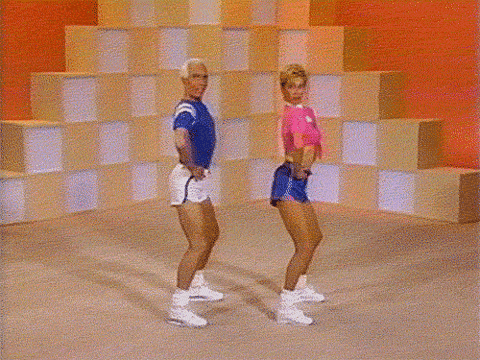 Jestli tě zajímá, co jsme který den hráli ve Fajn večeru, stačí se podívat sem, kde Ti budeme aktualizovat náš playlist: 
Pondělí 29-06-2020 //  19:00-19:20
Summer Mix Part 01
220 Kid With Gracey 'Don't Need Love' (TCTS Remix)
Sandy B 'Make The World Go Round' (Ryan Blyth Vocal Mix)
Blue Boy 'Remember Me' (David Penn Remix)
Sub Focus & Wilkinson 'Just Hold On'
Franky Wah 'Come Together'
Nathan Dawe & Jaykae  'Flowers' (Andy Wilson Remix)
FUBU & Tobtok 'Freak Like Me' (Extended)
Regard Fe. Raye  'Secrets' (Charlie Lane Remix)
Robbie Doherty & Keees 'Pour The Milk'
Jax Jones, Martin Solveig & RAYE 'Tequila' (Redfield Remix)
Topic & A7S 'Breaking Me'
Pondělí 29-06-2020 //  19:20-19:40
Summer Mix Part 02
Sigma & John Newman 'High On You'
Sam Feldt Fe. Ella Henderson 'Hold Me Close' (Justin Caruso Remix)
Four Of Diamonds Fe. Mr. Eazi 'The Writer' (Until Dawn Club Mix)
S1MBA Fe. DTG 'Rover' (Joel Corry Remix)
Melanie C 'Blame It On Me' (PBH & Jack Remix)
Tiesto Fe. ILIRA 'Lose You'
Lady Gaga & Ariana Grande 'Rain On Me' (Charlie Lane & Mark Jay Remix)
Rasster 'Sad' (Imanbek Remix)
Pondělí 29-06-2020 //  19:40-20:00
Summer Mix Part 03
Coldplay 'Adventure Of A Lifetime'
Cheat Codes Fe. Demi Lovato 'No Promises'
Lewis Capaldi 'Bruises'
Jax jones '100 Times'
Jonas Blue Fe. Paloma Faith 'Mistakes'
Jessie Ware 'You & I ( Forever)'
Magician & TCTS 'Slow Motion'
Dua Lipa 'Don't Start Now'
Dua Lipa Fe. Migual 'Lost In Your Light'
Tiesto Fe. Violet Skies 'Insomnia'
Sigala & Fuse Odg & Sean Paul Fe. Kent Jones 'Feels Like Home'
Jonas Blue Fe. Jack & Jack 'Rise'
Cardi B, Bad Bunny & J Balvin 'I Like It'
Aura & Camelphat 'Panic Room'
Bolier & Joe Stone 'Keep This Fire Burning'
Pondělí 29-06-2020 //  20:00-20:20
Summer Mix Part 04
Danzel 'Pump It Up' P2004 NEWS/Data
September 'Cry For You' P2008 Hard 2 Beat
Hi Tack 'Say Say Say' P2005 Spinnin
Alex Gaudino 'Destination Unknown' P2007 Ministry Of Sound
LMC Vs U2 'To The Clouds Above' P2007 AATW
Ian Carey Project 'Get Shaky' P2009 3 Beat
Sunset Strippers 'Falling Stars' P2004 3 Beat
Ida Corr Vs Fedde La Grand 'Let Me Think About It' P2007 Lifted
Benny Benassi 'Satisfaction' P2004 Ministry Of Sound
Cascada 'Evacuate The Dancefloor' P2009 AATW
Pondělí 29-06-2020 //  20:20-20:40
Summer Mix Part 05
Joel Corry 'Sorry'
Tones & I 'Dance Monkey' (DJ Benedict Remix)
Tiesto, Jonas Blue & Rita Ora 'Ritual'
Riton & Oliver Heldens Fe. Vula 'Turn Me On'
Jax Jones Fe. Ella Enderson 'This Is Real'
Tiesto & Mabel 'God Is A Dancer'
Yves V, Afrojack & Icona Pop 'We Got That Cool'
Regard 'Ride It' (Jonus Blue Remix)
Meduza & Becky Hill & Goodboys 'Lose Control'
Meduza Fe. Goodboys 'Piece Of Your Heart'(James Hype Remix)
MK & Gorgon City 'There For You' (Arty Remix)
Chemical Brothers 'Gotta Keep On'
Pondělí 29-06-2020 //  20:40-21:00
Summer Mix Part 06
DANCESZA & Justin Timberlake 'The Other Side'(Charlie Lane Remix)
Becky Hill Fe. Shift K3Y 'Better Off Without You' (Joel Corry Remix)
Sam Smith 'To Die For' (Blinkie Remix)
Mabel 'Boyfriend' (Tempo Elektrik Remix)
Justin Bieber Fe. Quavo 'Intentions'(Danny Dove Remix)
Lady Gaga 'Stupid Love' (Pink Panda Remix)
Waze & Odyssey & Tommy Theo – Always
Úterý 30-06-2020 //  19:00-19:20
Summer Mix Part 07
AZ2A & Keepin It Heale 'Genie In A Bottle' P2020 Selected
J090 'Dreamer' (PBH & Jack Shizzle Mix) P2020 Universal Ireland
The Weeknd 'Blinding Lights' (Jacked Remix) P2020 The Weeknd XO/Republic
Karen Harding & Future Kings & LTric 'Rely' (Chloe Wilson Remix) P2020 Neon Records/Ultra
HOSH & 1979 Fe. Jalja 'Midnight' P2020 Fryhide Records/360 Recordings LLC/Ministry Of Sound
Dua Lipa 'Break My Heart' (Cosmic Dawn Remix) P2020 Dua Lipa/Warner UK
Major Lazer & Marcus Mumford 'Lay Your Head On Me' (Joel Corry Remix) P2020 Mad Decent/Because Music
Boys Noize - Mvinline
Úterý 30-06-2020 //  19:20-19:40
Summer Mix Part 08
Demi Lovato 'I Love Me'
Sam Smith & Demi Lovato 'I'm Ready'
Sam Fischer 'This City'(Luca Schreiner Edit)
Megan Thee Stallion Fe. Beyonce 'Savage' (Remix)
DaBaby Fe. Roddy Ricch 'Rockstar'
Purple Disco Machine 'In My Arms'
Danny Dove Fe. The Flirtations 'I'm In Love'
Madison Avenue 'Don't Call Me Baby' 2020
Duck Sauce 'Smiley Face'
Alan Fitzgerald Vs Patrice Rushen 'Haven't You Heard'
Úterý 30-06-2020 //  19:40-20:00
Summer Mix Part 09
Marshal Jefferson & Solardo 'Move Your Body'
Purple Disco Machine 'Body Funk'
Childish Gambino 'This Is America' (Todd Terry Remix)
Dom Dolla 'San Frandisco'
Friend Within & Greed 'Pump Up The Volume'
Brokenears 'Feeling Good'
Fisher 'You Little Beauty'
Solardo & Eli Brown 'XTC'
Patrick Topping 'Turbo Time'
Chemical Brothers 'Free Yourself'
Rebuke 'Rattle'
Nasser Baker 'Say Something' (Rebuke Remix)
Chemical Brothers 'Hey Boy Hey Girl' (KiNK Remix)
Meduza Fe. Goodboys 'Piece Of Your Heart' (Lee Foss Remix)
Camelphat Fe. Jake Bugg 'Be Someone'
Úterý 30-06-2020 //  20:00-20:20
Summer Mix Part 10
Sigala & Becky Hill 'Wish You Well' (Benny Benassi Remix)
Ed Sheeran Fe. Khalid 'Beautiful People' (Jack Wins Remix)
Mark Ronson Fe. Camila Cabello 'Find U Again' (MK Remix)
Anton Powers & K Klass 'Let Me Show You' (Ext.)
Tom Walker Fe. Zara Larsson 'Now You're Gone' (Jerome Price Remix)
M.O Fe. AJ Tracey 'Choose Sides' (Redfield Remix)
Shawn Mendes & Camila Cabello 'Senorita' (Keepin It Heale & Ryan Remix)
Craig David 'When You Know What Love Is' (TRP Remix)
Little Mix 'Bounce Back' (M22 Remix)
Pink Fe. Cash Cash 'Can We Pretend' (Sigala Remix)
Úterý 30-06-2020 //  20:20-20:40
Summer Mix Part 11
Avicii Fe. Aloe Blacc 'S.O.S.' (Charlie Lane Remix)
Sigala & Becky Hill 'Wish You Well'
Ed Sheeran Fe. Khalid 'Beautiful People' (Jack Wins Remix)
Kygo & Whitney Houston 'Higher Love' (Charlie Lane Remix)
Freya Ridings 'Castles' (Until Dawn Club Mix)
Jax Jones & Martin Solveig Fe. Madison Beer 'All Day And Night'
Calvin Harris Fe. Rag 'n' Bone Man 'Giant' (Mark Jay Remix)
Úterý 30-06-2020 //  20:40-21:00
Summer Mix Part 12
Sigala & Ella Henderson 'We Got Love' (Joel Corry Remix) P2019 Ministry Of Sound
Becky Hill Fe. Shift K3Y 'Better Off Without You' P2020 Polydor/Eko Records
Dua Lipa 'Don't Start Now' (Purple Disco Machine Remix) P2019 Polydor
Rick Live Fe. Shelley Nelson 'Sweet Like Chocolate' P2019 S n R Records
Coldplay 'Orphans' (Jack Wins Remix) P2020 Parlophone
Lewis Capaldi 'Before You Go' (Keepin It Heale Remix) P2019 Vertigo Berlin
Armand Van Helden – Power Of Bass
Středa 01-07-2020 //  19:00-19:20
Summer Mix Part 13
Lauv & Troye Sivan 'I'm So Tired' (Danny Dove Remix)
Sammy Porter Fe. Liv Dawson 'Talking Like Friends'
Ava Max 'So Am I' (Colin Jay Remix)
George Ezra 'Pretty Shining People' (Jack Wins Remix)
Lewis Capaldi 'Someone You Loved' (Id9 Remix)
Jay Pryor 'So What'
Jess Glynne 'No One' (Jacked Remix)
Sandy B – Make The World Go Round (Ryan Blyth Remix)
Středa 01-07-2020 //  19:20-19:40
Summer Mix Part 14
Purple Disco Machine 'Body Funk'
Carl Hanaghan & Inaya Day 'Let The Music' (J Paul Getto Miami Dub)
Sonny Fodera & Biscits 'Insane'
Gorgon City 'Lick Shot'
Papa Marlin 'So Long'
Duke Dumont 'Red Light,Green Light'
Mele 'The 95 Vibe'
Childish Gambino 'This Is America' (Todd Terry Remix)
D.O.D. 'According To Me'
Jack Back vs Cevin Fisher '2000 Freaks Come Out'
KH 'Only Human'
Středa 01-07-2020 //  19:40-20:00
Summer Mix Part 15
Kelly Clarkson 'What Doesn't Kill You (Stronger)'
Jessie J 'Domino'
Katy Perry 'California Gurls'
Kesha 'Tik Tok'
Sigrid 'Don't Feel Like Crying'
Katy Perry 'Firework'
Lady Gaga 'Poker Face'
Katy Perry 'Last Friday Night'
Rihanna 'We Found Love'
Ava Max 'Sweet But Psycho'
Pink 'Get The Party Started'
Britney Spears 'Scream & Shout'
Billie Eilish 'Bad Guy'
Britney Spears 'Toxic'
Taylor Swift 'Shake It Off'
Portugal The Man 'Feel It Still'
Středa 01-07-2020 //  20:00-20:20
Summer Mix Part 16
Paul Woolford Fe. Karen Harding 'You Already Know'
Meduza Fe. Goodboys 'Piece Of Your Heart' (Extd)
P!nk 'Walk Me Home' (Liam Pfeifer Remix)
Carly Rae Jepsen 'Now That I Found You'(Until Dawn Club Mix)
Marshmello Fe. Chvrches 'Here With Me' (Colin Jay Remix)
Bebe Rexha 'Last Hurrah' (Reese Remix)
Mark Jay 'Finally' (Extd)
Jax Jones & Martin Solveig Fe. Madison Beer 'All Day All Night' (Extd)
Just Kiddin – Time Alone
Středa 01-07-2020 //  20:20-20:40
Summer Mix Part 17
Ed Sheeran & Justin Bieber 'I Don't Care'
Taylor Swift Fe. Brendon Urie 'ME!' (Barry Harris Moombahton Mix)
Rita Ora 'Only Want You'
Avicii Fe. Agnes & Vargas & Lagola 'Tough Love'
Ellie Goulding 'Sixteen'
Purple Disco Machine – Hypnotised
Imambek – I´m Just Feelin´
Středa 01-07-2020 //  20:40-21:00
Summer Mix Part 18
Lewis Capaldi 'Hold Me While You Wait' (James Godfrey Remix)
Ed Sheeran & Justin Bieber 'I Don't Care' (Charlie Lane Remix)
Jonas Blue Fe. Theresa Rex 'What I Like About You' (Marvin Vogel Remix)
Avicii Fe. Aloe Blacc 'S.O.S.' (Charlie Lane Remix)
Ellie Goulding 'Sixteen' (Don Diablo Remix)
David Guetta Fe. Raye 'Stay (Don't Go Away)' (Pink Panda Remix)
Zara Larsson 'Don't Worry 'Bout Me' (Jacked Remix)
Yola Recoba – Wicked Game
Čtvrtek 02-07-2020 //  19:00-19:20
Summer Mix Part 19
Craig David 'When You Know What Love Is'
John Gibbons 'Hotstepper'
Meduza Fe Goodboys 'Piece Of Your Heart' (James Hype Remix)
Loud Luxury 'Body'
David Guetta & RAYE 'Stay (Don't Stay Away)'
Ed Sheeran & Justin Bieber 'I Don't Care' (Jonas Blue Remix)
Billie Eilish 'Bad Guy' (Division 4 Remix)Ava Max 'So Am I' (Toby Green Remix)
Ryan Blyth – Show Me
Čtvrtek 02-07-2020 //  19:20-19:40
Summer Mix Part 20
David Guetta Fe. Chris Willis Vs. Tocadisco 'Tomorrow Can Wait'
David Guetta Fe. Kelly Rowland 'When Love Takes Over'
David Guetta Fe. Kid Cudi 'Memories'
David Guetta Fe. Skylar Grey 'Shot Me Down'
David Guetta Fe. Chris Willis 'Love Don't Let Me Go'
David Guetta Fe. Estelle 'One Love'
David Guetta Fe. Sia 'Titanium'
David Guetta Fe. Showtek, Magic & Sonny Wilson 'Sun Goes Down'
David Guetta Fe. Chris Willis 'Just A Little More Love'
Snoop Dogg Vs David Guetta 'Sweat'
David Guetta Fe. Chris Willis 'Love is Gone'
David Guetta Fe. Nicky Minaj, Bebe Rexha & Afrojack 'Hey Mama'
David Guetta Fe. JD Davis 'The World Is Mine'
David Guetta Fe. Akon 'Sexy Chick'
David Guetta Fe. Sam Martin 'Lovers On The Sun'
David Guetta Fe. Tara McDonald 'Delirious'
David Guetta Fe. Sia 'She Wolf'
David Guetta Fe. Usher 'Without You'
+
Madison Avenue – Don´t Call Me Baby (Super Disco Club Edit 2020)
Meduza – Piece Of Your Heart (James Hype Remix)
Čtvrtek 02-07-2020 //  19:40-20:00
Summer Mix Part 21
Kygo & Whitney Houston'Higher Love'
Kygo Fe. Parson James 'Stole The Show'
Kygo Fe. Matt Noyes 'Stay'
Kygo Fe. Ella Henderson 'Here For You'
Kygo & Imagine Dragons 'Born To Be Yours'
Kygo Fe. Conrad Sewell 'Firestone'
Kygo & Selena Gomez 'It Ain't Me'
Kygo & Miguel 'Remind Me To Forget'
Kygo & Rita Ora 'Carry On'
+
Sam Smith – To Die For (Blinkie Remix)
Čtvrtek 02-07-2020 //  20:00-20:20
Summer Mix Part 22
Sigala & Becky Hill 'Wish You Well' (Benny Benassi Remix)
Ed Sheeran Fe. Khalid 'Beautiful People' (Jack Wins Remix)
Mark Ronson Fe. Camila Cabello 'Find U Again' (MK Remix)
Anton Powers & K Klass 'Let Me Show You' (Ext.)
Tom Walker Fe. Zara Larsson 'Now You're Gone' (Jerome Price Remix)
M.O Fe. AJ Tracey 'Choose Sides' (Redfield Remix)
Shawn Mendes & Camila Cabello 'Senorita' (Keepin It Heale & Ryan Remix)
Craig David 'When You Know What Love Is' (TRP Remix)
Little Mix 'Bounce Back' (M22 Remix)
Pink Fe. Cash Cash 'Can We Pretend' (Sigala Remix)
Čtvrtek 02-07-2020 //  20:20-20:40
Summer Mix Part 23
Khalid 'Talk'
Khalid 'Young Dumb & Broke'
Martin Garrix Fe. Khalid 'Ocean'
Marshmello Fe. Khalid 'Silence'
Khalid Fe. Kane Brown 'Saturday Nights' (Remix)
Khalid 'Better'
SZA & Justin Timberlake – The Other Side (Oliver Heldens Remix)
Topic – Breaking Me (Hugel Remix)
Čtvrtek 02-07-2020 //  20:40-21:00
Summer Mix Part 24
Dominic Fike '3 Nights'
Lizzo 'Truth Hurts'
Sam Smith 'How Do You Sleep'
Normani 'Motivation'
Mahalia Fe. Burna Boy 'Simmer'
Ed Sheeran Fe. Khalid 'Beautiful People'
Halsey – You Should Be Sad (Tiesto Remix)
Surf Mesa – I Love You Baby (Arty Remix)
Pátek 03-07-2020 // 19:00-19:20
Summer Mix Part 25
Ella Eyre Banx & Ranx 'Mama' (Just Kiddin Remix)
Charli XCX Fe. Christine & the Queens 'Gone' (The Wild Mix)
Ava Max 'Torn' (Dance Mix)
Regard 'Ride It' (UK Mix)
End Of The World Fe. Clean Bandit 'Lost' (Joel Corry Remix)
Craig David 'Do You Miss Me Much' (Majestic Remix)
Kideko & Armand Van Helden – The Fire
Pátek 03-07-2020 // 19:20-19:40
Summer Mix Part 26
Ariana Grande & Social House 'Boyfriend'
Lizzo 'Good As Hell'
Megan Thee Stallion Fe. Nicki Minaj & Ty Dollar $Ign 'Hot Girl Summer'
Camila Cabello 'Liar'
Tones and I 'Dance Monkey'
Kruel Intentions – NGFM
Parx – Feel Right Now
S1mba – Rover ( Joel Corry Remix)
Pátek 03-07-2020 // 19:40-20:00
Summer Mix Part 27
Meduza Fe. Goodboys 'Piece Of Your Heart'
Regard 'Ride It'
Gorgon City 'Ready For Your Love'
Disciples 'They Don't Know'
Route 94 Fe. Jess Glynne 'My Love'
Hot Natured & Ali Love 'Benediction'
PS1 – Fake Friends
Alan Fitzpatrick – Heaven´t You Heard (Fitzy´s Half Charged Mix)
Pátek 03-07-2020 // 20:00-20:20
Summer Mix Part 28
Mark Ronson Feat Yebba'Don't Leave Me Lonely' (Claptone Remix)
Rockefeller 'Same Man'
Meduza & Becky Hill & Goodboys 'Lose Control'
Duke Dumont & Zac Abel 'The Power' (Leftwing & Kody Remix)
Waze & Odyssey – Always
Duke Dumont - Therapy
Pátek 03-07-2020 // 20:20-20:40
Summer Mix Part 29
Herve Pagez & Diplo Fe. Charli XCX 'Spicy' (Majestic Remix)
Tiesto & Mabel 'God Is A Dancer'
Jax Jones & Ella Henderson 'This Is Real'
Joe Stone 'Nothing Else (When I Think Of You)'
Riton & Oliver Heldens Fe. Vula 'Turn Me On'
Marty Guilfoyle 'Me & U'
Nathan Dawe Fe. Jaykae 'Flowers'
Pátek 03-07-2020 // 20:40-21:00
Summer Mix Part 30
Calvin Harris 'I'm Not Alone'
Calvin Harris & Dua Lipa 'One Kiss'
Calvin Harris & Rag 'n' Bone Man 'Giant'
Calvin Harris & Sam Smith 'Promises'
Úterý 07-07-2020 // 19:00-19:20
Summer Mix Part 31
Will I Am Fe. Cody Wise 'It's My Birthday'
Major Lazer 'Lean On' (Mikael Wills Booty)'
Black Eyed Peas 'Let's Get Started'
DJ Snake & Lil Jon 'Turn Down For What'
Krept & Konan 'Freak Of The Week'
Punjabi MC 'Mundian To Bach Ke'
OMI 'Cheerleader'
Kevin Lyttle 'Turn Me On'
Jason Derulo 'Talk Dirty'
Drake 'Hotline Bling'
Blocboy JB feat Drake 'Look Alive'
Drake 'Gods Plan (Clean)'
Drake 'Started From The Bottom' (Clean)'
Drake 'Nice For What' (Clean)
Úterý 07-07-2020 // 19:20-19:40
Summer Mix Part 32
Tim Berg & Amanda Wilson 'Bromance'
Avicii 'Addicted To You'
Nicky Romero & Avicii 'I Could The One'
David Guetta & Avicii 'Sunshine'
Nervo Fe. Avicii 'You're Gonna Love Again'
Avicii 'Levels'
Avicii 'Waiting For Love'
Tim Berg, Ingrosso & Otto Knows 'Itrack'
Avicii 'Fade Into Darkness'
Avicii 'You Make Me'
Avicii 'The Nights'
Tim Berg, Nroman Day & Sebastien Drums 'Tweet It'
Avicii 'Silhouettes'
Avicii Fe. Rita Ora 'Lonely Together'
Avicii 'Hey Brother'
Daft Punk 'Derezzed' (Avicii & Chris Cox Remix)
Otto Knows Fe. Avicii 'Back Where I Belong'
Avicii 'Lay Me Down'
Avicii 'The Days'
Avicii 'Broken Arrows' (M-22 Remix)
Avicii 'Without You'
Avicii 'Wake Me Up'
Avicii & Sebastien Drums 'My Feelings For You'
Úterý 07-07-2020 // 19:40-20:00
Summer Mix Part 33
Duke Dumont 'Ocean Drive'
Duke Dumont Fe. Jax Jones 'I Got You'
Duke Dumont 'Slow Dance'
Duke Dumont 'Won't Look Back'
Duke Dumont Fe. A.M.E 'Need U (100%)'
Duke Dumont & Gorgon City Fe. Naations 'Real Life' (Terrace Dub)
Duke Dumont 'The Giver'
Daft Punk 'Get Lucky'
Daft Punk 'All Around The World'
Daft Punk 'Harder, Better, Faster, Stronger'
Daft Punk 'One More Time'
Úterý 07-07-2020 // 20:00-20:20
Summer Mix Part 34
Basement Jaxx 'Rendez-vu' (Jesse Garcia Remix)
Kenn Colt & Hiisak 'Come On Sugar'
Massivedrum 'The Bomb 2K17'
Gary Caos & Emilio Hernandez 'Colegiala'
Gadjo 'So Many Times' (Antoine Clamaran 2K17 Remix)
Inner City 'Big Fun 2017'
Antoine Clamaran 'Keep On'
Rag n Bone Man 'Human'
Rag n Bone Man 'As You Are'
Rag n Bone Man 'Skin'
Úterý 07-07-2020 // 20:20-20:40
Summer Mix Part 35
Calvin Harris & Disciples 'How Deep Is Your Love' Chris Lake Remix)
KDA 'Rumble' (Shadow Child Edit)
Disclosure Fe. Sam Smith 'Omen' (Claude VonStroke Remix)
Eats Everything Fe Tiga & Audion 'Dancing (Again)'
Dimitri Vegas & Like Mike Fe Ne Yo 'Higher Place' (DJ Fresh Remix)
Oliver Heldens & Da Hool 'MHATLP'
Quintino 'Devotion'
Curbi & Bougenvilla 'Butterfly Effect'
D.O.D 'Those'
Úterý 07-07-2020 // 20:40-21:00
Summer Mix Part 36
Luis Fonsi & Justin Bieber 'Despacito'
J Balvin Fe. Beyonce 'Mi Gente'
CNCO & Little Mix 'Reggaeton Lento'
Ed Sheeran Fe. Zion & Lennox 'Shape Of You'
Camila Cabello Fe. Young Thug 'Havana'
Enrique Iglesias Fe. Sean Paul
'Subeme La Radio'
DJ Khaled & Rihanna 'Wild Thoughts'
French Montana & J Balvin Fe. Swae Lee 'Unforgettable'
Major Lazer Fe. Anitta & Pabllo 'Sue Cara'
Script Fe. Nicky Jam 'Rain'
Axwell & Ingrosso & Sebastian Yatra & Cali & El Dande 'Mas De Lo Que (More Than You Know)